WELCOME TO
CLINE FAMILY CELLARS
We're a family-owned winery in the Sonoma Heartland. Come hang out at our historic ranch and enjoy a wine tasting by one of our spring-fed ponds. Take in the stunning view of San Pablo Bay atop our Hat Strap Hill, and share a bottle of wine with family and friends in our luxurious garden cabanas. There's so much to experience here in the place we were raised.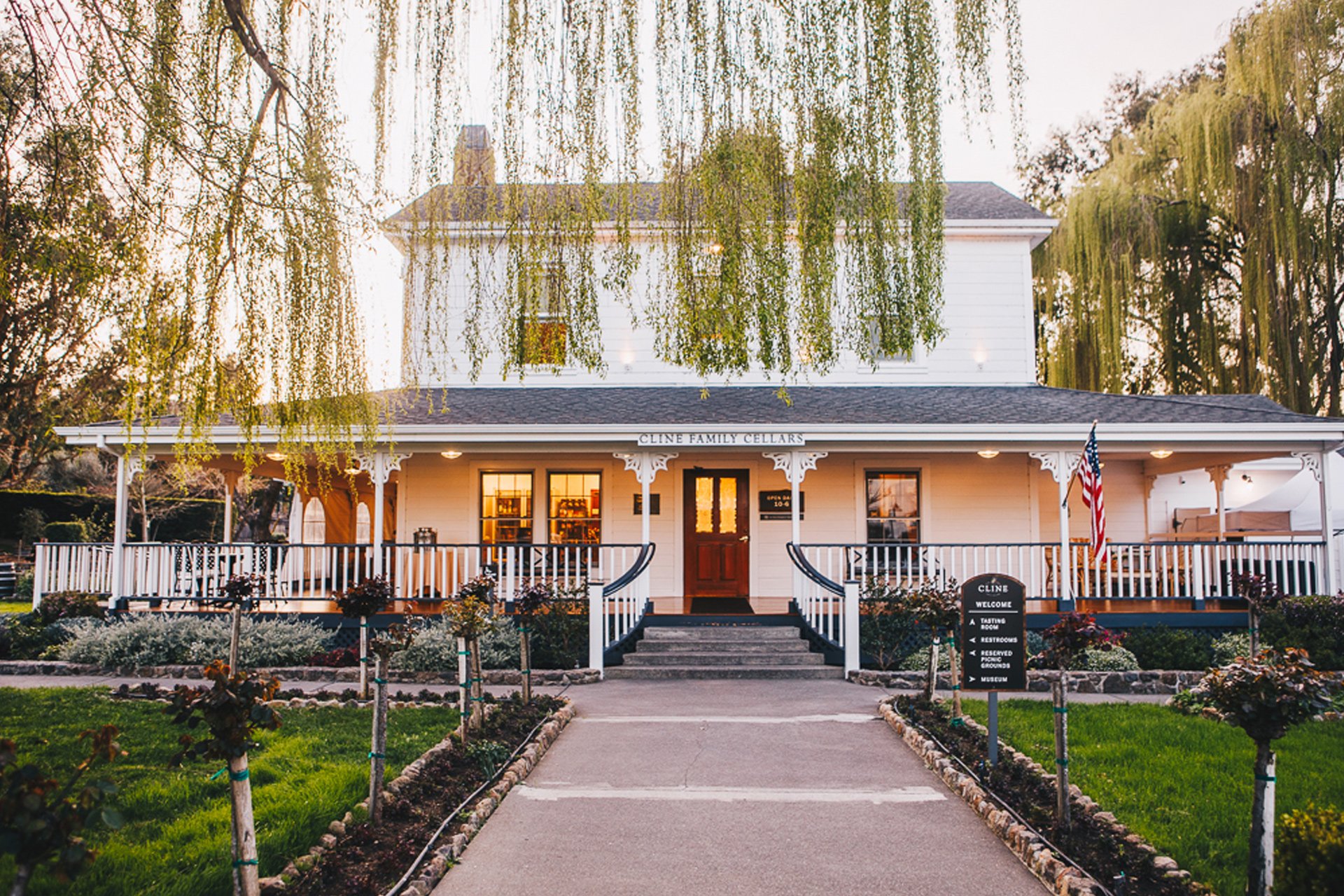 EXPERIENCE THE RANCH

Be our guest. Enjoy a wine tasting with charcuterie by one of our spring-fed ponds, or take in the view and enjoy an InCline tasting at the top of Hat Strap Hill. Looking for an experience with friends and family? Share a bottle of Cline and provisions basket in one of our private cabanas.