GUST

Gust is the second-generation offshoot of Sonoma's Cline Family Cellars. The brainchild of Megan Cline, Hilary Cline, and Tom Gendall, the project was launched to tap the potential of California's most exciting new wine appellation: the Petaluma Gap, recognized as superb for Pinot Noir, Chardonnay, and Syrah.
JACUZZI FAMILY VINEYARDS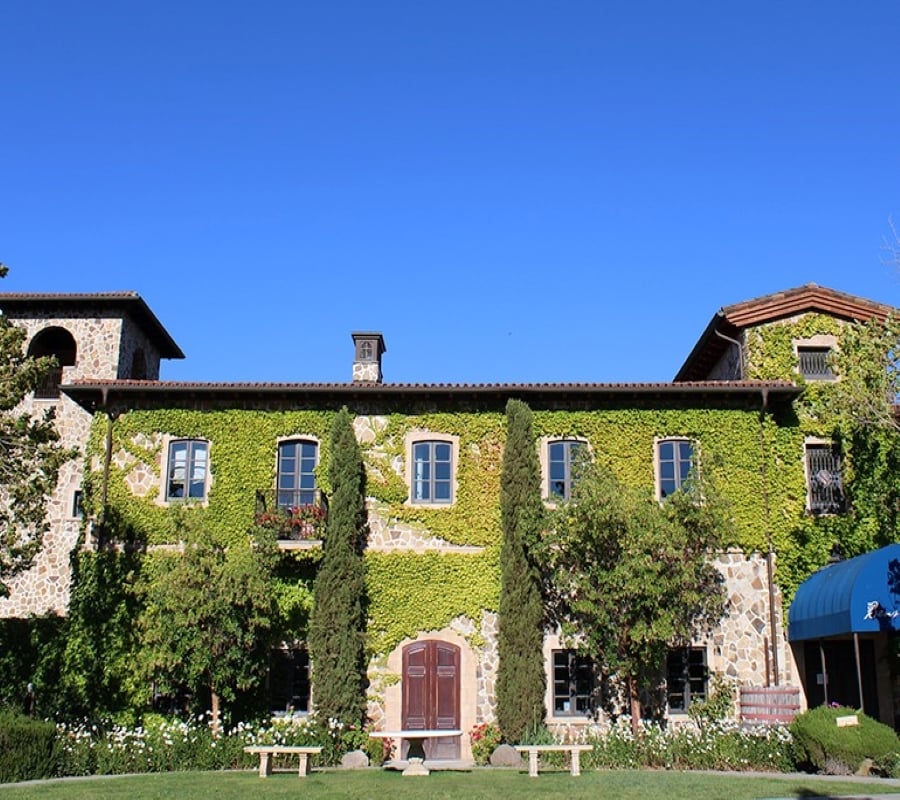 Jacuzzi Family Vineyards is a tribute to Fred Cline's maternal grandfather, Valeriano Jacuzzi, one of seven brothers who were pioneers in American aviation and water pumps, and who taught Fred the fine art of old-world winemaking. Jacuzzi Family Vineyards specializes in Italian varietals such as Montepulciano, Sangiovese, and Barbera. The winery, which opened in 2007 across the street from Cline Cellars, is modeled after the Jacuzzi family home in northern Italy.
CLINE SISTER IMPORTS

The Cline family is in partnership with the Casadei Family of wineries in Italy: Casadei Wines in Suvereto, Olianas in Sardinia, Castello del Trebbio in Tuscany. Fred Cline and Stefano Casadei are two like-minded wine growers. They believe in respecting the land, farming sustainably and have a deep love for their family.
THE OLIVE PRESS

Housed in the same Italian villa-inspired building as Jacuzzi Family Vineyards, The Olive Press is one of the most recognized artisan olive oil and balsamic makers in the United States. It features tastings and a full array of classic and proprietary extra virgin olive oils and balsamic vinegars.
GREEN STRING FARM

Fred Cline co-developed a natural farming method called Green String, which nurtures and sustains soil creating a healthy ecosystem that wards off pests and disease without toxic chemicals. Green String Farm in Petaluma produces an array of fruits and vegetables in demand by local shoppers, top Bay Area chefs, and culinary innovators like Alice Waters of Chez Panisse.
MIZPAH HOTEL

Built in 1907 at the height of Nevada's silver boom, this elegant and opulent hotel in historic Tonopah, Nevada will take you back to a time when the west was decidedly wild. The hotel is home to many great tales, has hosted movie stars and politicians, and is rumored to be the favorite "haunt" of more than one ghost. Find your wild west at this high-desert oasis with dining, gaming, fun, and history.
TONOPAH BREWERY

Tonopah's only brewery is now open and serving American ales, IPAs, pilsners, hefeweizen, and Irish red ale, all brewed in-house. Guests can slake their thirst and enjoy delicious southern-style barbeque. We also serve homemade root beer and sodas for kids of all ages.
BELVADA HOTEL

The newly renovated Belvada Hotel boasts 40 brand new hotel rooms. Room types include King Suites, King Rooms, Double Queen Rooms, Queen Rooms & Queen Kitchenettes. All rooms have been beautifully furnished with hand-picked brass finishes, luxury linens & more.