Seven Ranchlands Collection
Inspired by the seven ranches and vineyards Cline farms throughout Northern California, Seven Ranchlands honors the diverse terroirs that uniquely influence our wines. The number seven is also a nod to the seven Cline children who are committed to carrying on the family's passion for winemaking and conscientious stewardship of the land.
We focus on making the best wines possible that will pair with numerous different cuisines. Bright acidity and depth of flavor are key to making Cline Seven Ranchlands. We maximize the expression of each varietal to form a cohesive and delicious wine.
Seven Ranchlands wines are available on our website here or find them near you on our Where to Buy page.
Sauvignon Blanc
This Cline Seven Ranchlands Sauvignon Blanc is a treat! Grapefruit grabs you at first, as aromas of lemon and orange zest follow. Bright flavors of lime, melon, and guava are vibrant and juicy. Wet river stones reveal the depth of this wine and zingy acidity balances and ties the wine together.
Purchase Seven Ranchlands Sauvignon Blanc on our website here or find it at a store near you.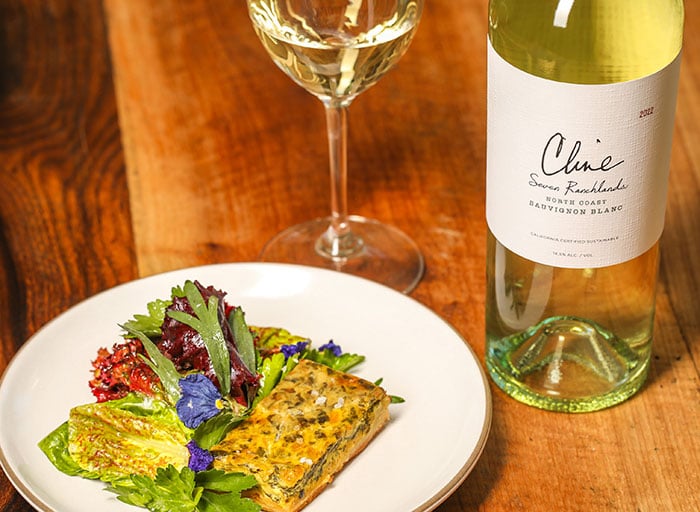 Chardonnay
This alluring Seven Ranchlands Chardonnay has plenty of ripe fruits from meyer lemon to apple to peach with a touch of pineapple in the mix too. On the palate, the texture is rich with notes of brioche and bread pudding with vanilla spice on the long, satisfying finish.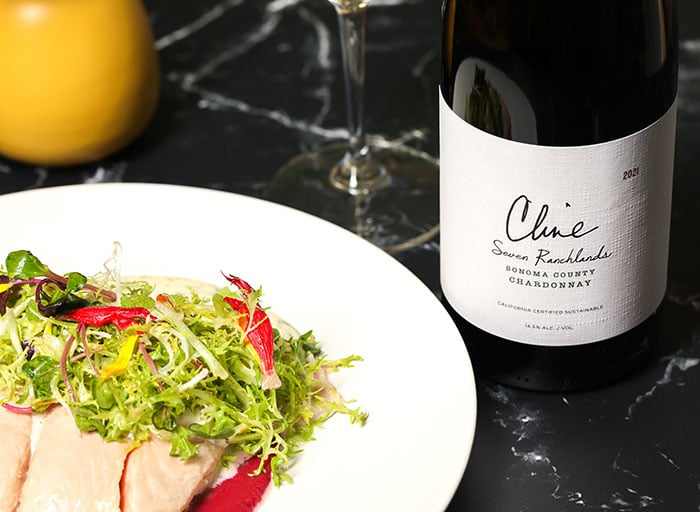 Pinot Noir
Our Seven Ranchlands Pinot Noir has an enticing nose, layers of cherry, strawberry, and raspberry, with secondary notes of oak, bramble, and mushroom. The palate is smooth and refined, elegant and enthralling, with bright flavors on the entry and layers of complexity on the finish.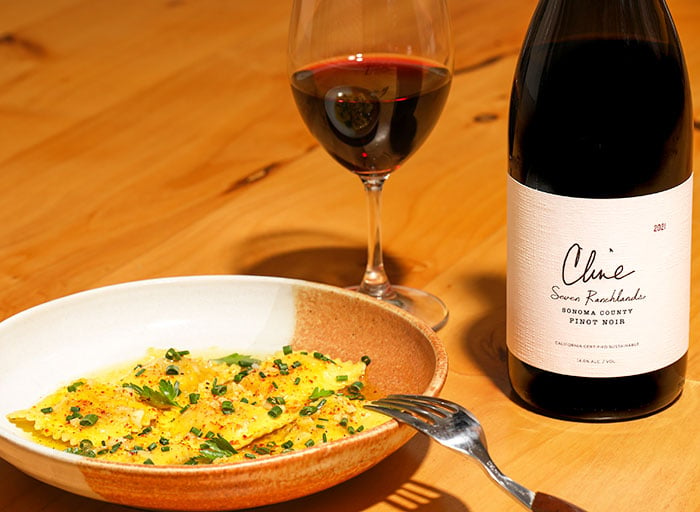 Merlot
This delicious and well-balanced Seven Ranchlands Merlot wine will go great with medium-bodied fare from spaghetti to roast beef. It has notes of Santa Rosa plum, chocolate, and dried herbs. With a velvety mouthfeel, and luscious tannin, this is a wine that will please everyone who tries it!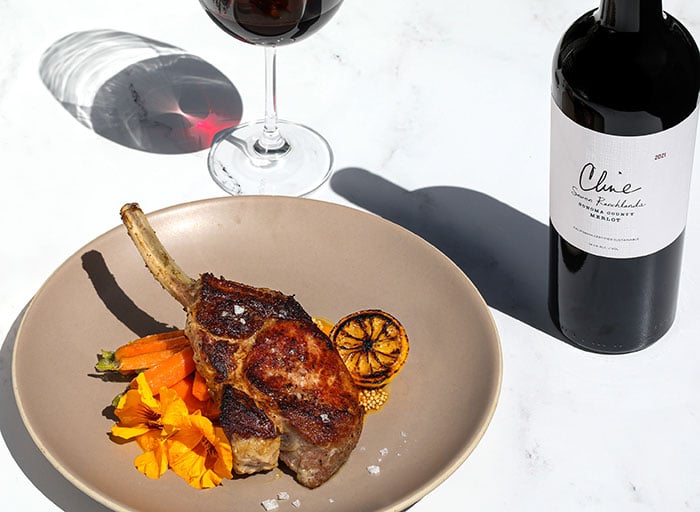 Cabernet Sauvignon
Our Seven Ranchlands Cabernet has layers of brooding blackberry, blueberry, and plum notes plus wafts of chocolate mocha, vanilla, and black olive. With a long finish and fine-grained tannins and invigorating freshness, this wine is perfect to drink now or to age for the next 5-7 years.
Purchase Seven Ranchlands Cabernet Sauvignon on our website here or find it at a store near you.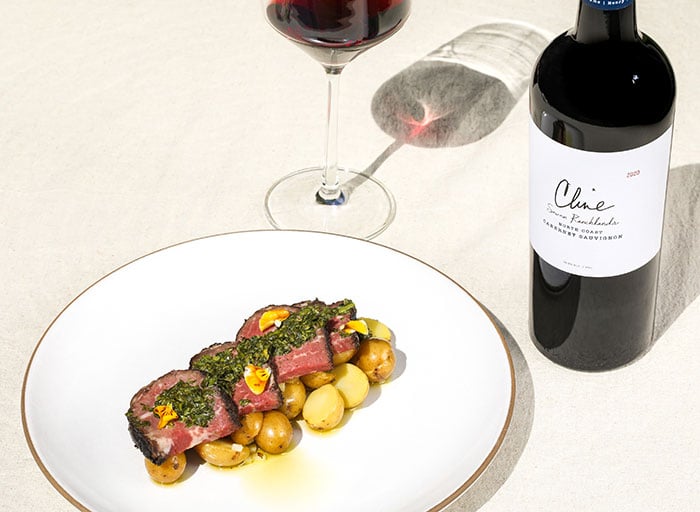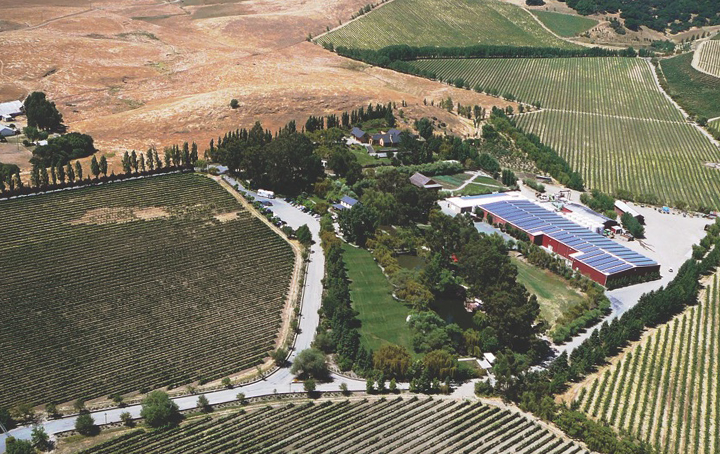 J. POPPE VINEYARD
Our J. Poppe Vineyard is situated on 160 acres in the heart of Sonoma Valley's Carneros AVA, and in 1989 this site also became home to our visitor center and winemaking facilities. Carneros is a cool and distinctive growing region and is ideal to cultivate varieties like Pinot Noir and Chardonnay. J. Poppe vineyard is planted to both Pinot and Chardonnay as well as an additional 15 varieties planted over 120 acres, demonstrating the versatility of the site.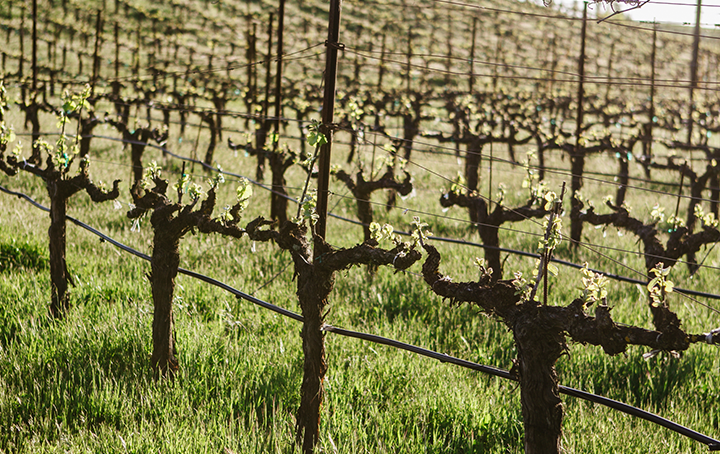 JACUZZI FAMILY VINEYARD
While a number of the grapes grown on the 190-acre Jacuzzi Estate vineyard go into the wines of our sister winery, Jacuzzi Family Vineyards, it is also planted to Sauvignon Blanc and Pinot Gris. This property is special to Fred Cline as it pays tribute to his grandfather, Valeriano Jacuzzi, who taught him to all about hard work, how to be a steward of the land, and introduced him to winemaking and enjoying wine as part of the daily flow of life.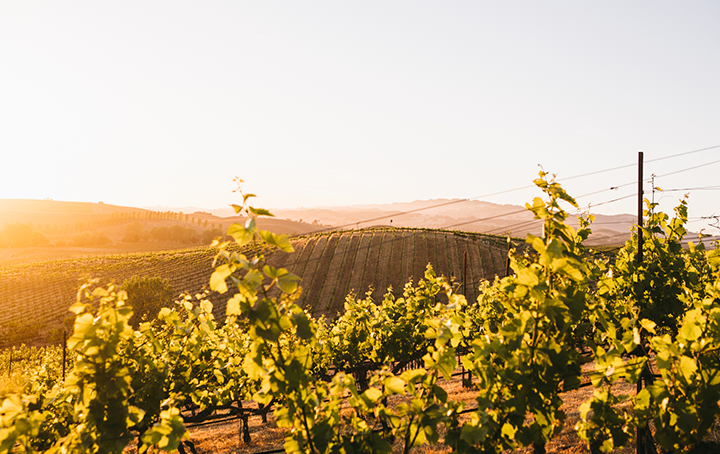 CATAPULT RANCH VINEYARD
Planted in 1996, our Catapult Ranch vineyard is profoundly impacted by the cool marine climate, morning fog, and afternoon winds that the growing region is known for and which dominate this site. It is predominantly planted to California heritage clones of Pinot Noir, Chardonnay, and Syrah with a scattering of other varietals planted across this ranch. The vineyard was named for the Catapult which lives on the ranch built by the eldest Cline son, Ramsey Cline.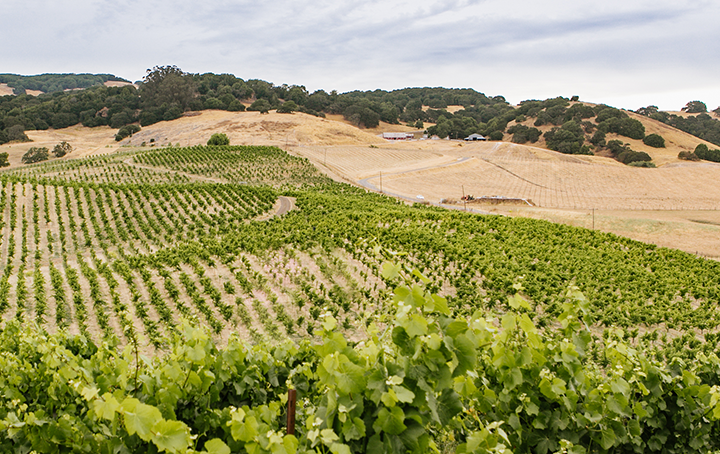 DIAMOND PILE VINEYARD
Home to our sustainable farm, Green String, the Diamond Pile vineyard is the most western and coldest of all the ranches that we farm. Sitting beneath the fog cover in the Petaluma Gap AVA, the vineyard is planted to Dijon clones of Pinot Noir, and blocks of Pinot Gris, Chardonnay, and Syrah. Diamond Pile is named for what some call a "junk pile" that lives on the ranch. It is, in actuality part of Fred's sustainability efforts.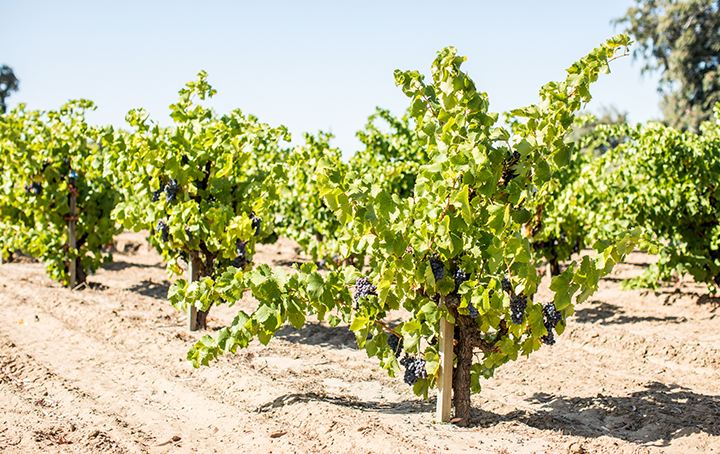 BRIDGEHEAD VINEYARD
Bridgehead is home to our oldest vineyards, planted by Italian, Spanish, and Portuguese immigrants in the late 1800s and early 1900s. This historic site is planted to Mourvèdre, Zinfandel, and Carignane. All vines are dry-farmed, with roots that reach nearly 40 feet below ground in search of water. The struggle for water means the vineyard has minimal yields, but the wines are consistently elegant and food-friendly.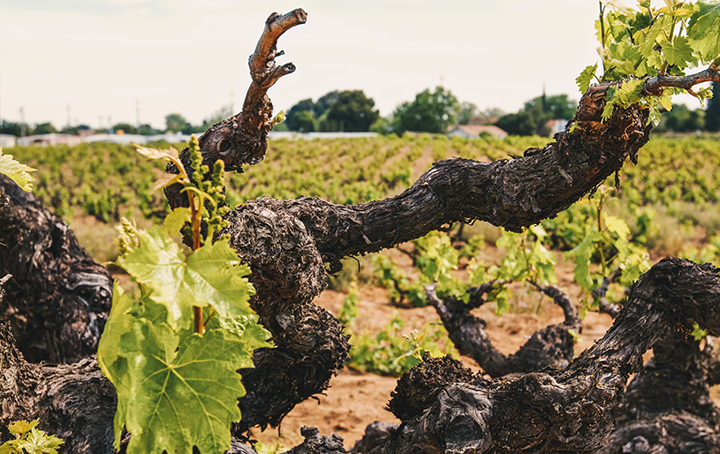 BIG BREAK VINEYARD
Fred Cline spent his summers working on his grandfather, Valeriano Jacuzzi's, ranch in Contra Costa County. He quickly fell in love with the agrarian lifestyle, and was tasked with helping his grandfather make wine for the family. From then on, he was hooked. After attending UC Davis, he returned to Contra Costa County and founded Cline Cellars in 1982, making his first vintages from 100+-year-old vines from Big Break.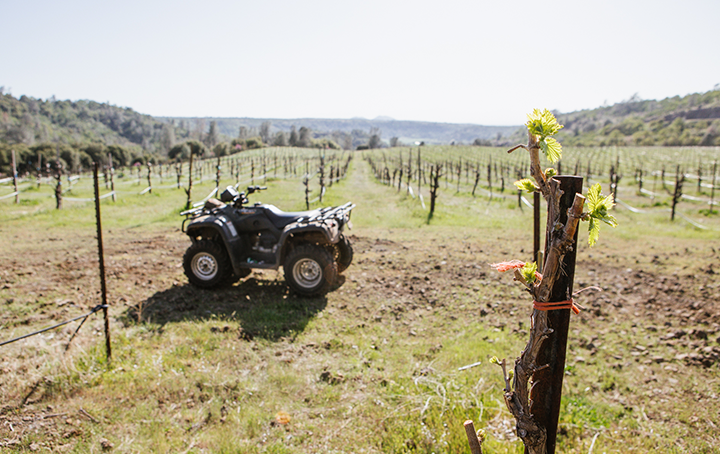 MEADOWBROOK RANCH VINEYARD
The high elevation, rugged terrain and red volcanic soils make the Meadowbrook vineyard in Tehama County an incredibly unique growing region for grapes. A huge diurnal shift, with extremely hot days leading to cold nights, help to produce blockbuster wines, with ample tannin and texture. Forty acres of vines are planted to Zinfandel, Alicante Bouschet, Grenache, and Mourvèdre. This site is also a full-time working ranch.