SONOMA AVA SERIES
We introduced these wines to celebrate our Sonoma roots. This series showcases varietals from the best growing regions in Sonoma County.
We sought out multi-generation family growers who are liked-minded and align with our same respect for the land.
Hat Strap Chardonnay
Afternoon winds are felt throughout the Carneros region and especially on the Eastern facing slopes of Wildcat Mountain where we farm our Hat Strap Chardonnay. Winds can be so strong that when Fred Cline walks the vineyards he needs to hang on to his hat.
Hat Strap Chardonnay has expressive golden delicious apple, pineapple, and lemon zest flavors with hints of Freestone peach and macadamia nut. It's full-bodied and complex finishing with great richness and length.
Find Hat Strap Chardonnay near you!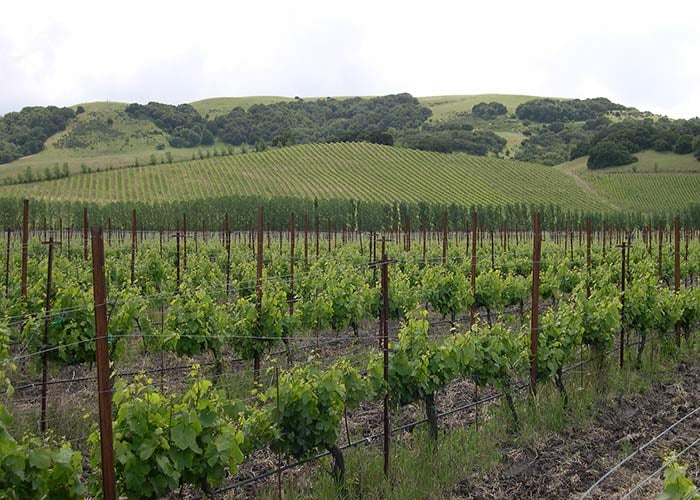 Fog Swept Pinot Noir
Fog sweeps in from the Pacific Ocean most summer evenings, covering our Sonoma Coast vineyards like a giant cold blanket. Lingering through mid-morning this fog cover greatly extends the grape ripening process and produces Pinot Noirs of great distinction.
Fog Swept Pinot Noir offers fresh black cherry and wild strawberry flavors with hints of black tea, mushroom and bittersweet chocolate. It has a juicy, fresh acidity, and medium-bodied mouthfeel with luscious fine-grained tannins and classic earthiness that is synonymous with classic Pinot Noir.
Find Fog Swept Pinot Noir near you!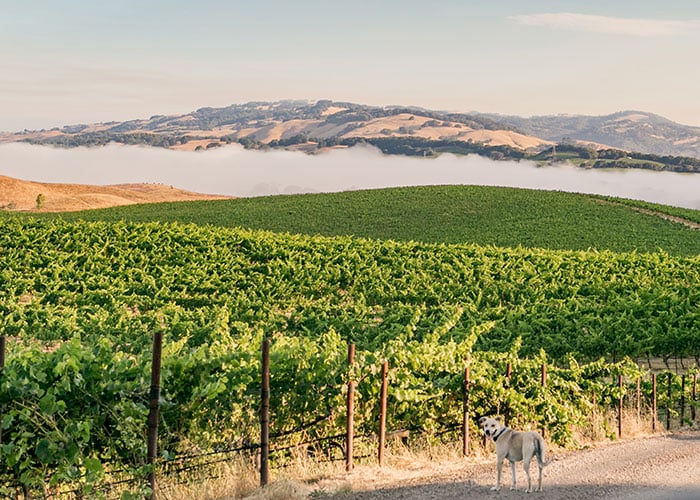 Eight Spur Zinfandel
Dry Creek Valley is one of the oldest growing areas in California. By the late 1880s, the region had more than 800 acres of vineyards, the majority planted to Zinfandel. These traditionally planted Zinfandel blocks are distinctive. Short stout vines stand on their own with no trellis, free-standing, low to the ground and spur-pruned to eight canes to form well-spaced branches. Original farmers called this vine pruning technique "Eight Spur."
Eight Spur Zinfandel displays loads of blueberry and strawberry flavors, with hints of cinnamon, tobacco leaf, and vanilla. Medium-full bodied with mouthwatering acidity, and fine-grained tannins, the finish is opulent and long.
Find Eight Spur Zinfandel near you.
Rock Carved Cabernet Sauvignon
In pre-historic times, rock carried by a rampaging Russian River carved the Alexander Valley. The sedimentary rock left behind defines the vineyard soil, while the towering hills trap the summer heat like an oven.
Rock Carved Cabernet Sauvignon offers succulent blackberry, plum and currant flavors along with cedar, leather and mocha. It's full-bodied, multilayered, and complex with balanced acidity, smooth, rich tannins and a long, lingering finish.
Find Rock Carved Cabernet Sauvignon near you!